IMPORTANT TXVSN NOTICES –
This information replaces dates published in the catalog
PLANNED SYSTEM OUTAGES and SPRING 2018 CATALOG ENROLLMENT SCHEDULE
Texas Virtual School Network (TXVSN) operations and technical infrastructure are moving to TEA this month, because of legislative changes. As part of this migration, all TXVSN technical systems and the TXVSN public website will be down and inaccessible to all users from November 17- 30, 2017. Please plan now for this temporary outage. Student participation in their fall TXVSN catalog courses will not be impacted.
Following completion of the migration of TXVSN technical systems to the TEA at the end of November, enrollment in TXVSN catalog courses will reopen for the spring 2018 semester. Plans call for the catalog to be available December 1st at www.txvsn.org. For assistance, please contact the TXVSN Help Desk at 866-938-9876.
FALL 2017 CATALOG ENROLLMENT DEADLINE
Migration of technical systems requires a temporary suspension of some functions. Therefore, no new enrollments for fall 2017 catalog courses were allowed after October 15, 2017. Drop dates listed in the catalog applied—with a drop date no later than November 2, 2017. This supersedes information currently published in the catalog and applies to all fall 2017 TXVSN catalog courses, including continuous enrollment, non-continuous enrollment, and accelerated pace high school, Advanced Placement, and dual credit courses.
Participation in TXVSN catalog courses a student was enrolled in by the October 15, 2017 deadline will not be impacted.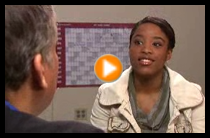 Access. Rigor. Quality.
That's what the Texas Virtual School Network (TXVSN) statewide catalog offers. The TXVSN statewide catalog is a clearinghouse of rigorous online courses offered by approved providers. Courses are taught by appropriately credentialed teachers who have been trained in best practices for online instructional delivery. Because the Texas Education Agency approves all courses, students can be assured that courses meet the state's high standards for teaching and learning. Watch the video for an overview.
Transcript
(54MB) download
MediaPlayer
The TXVSN course catalog works in partnership with Texas public schools to provide their students opportunities to enroll in high school, Advanced Placement, and dual-credit courses offered by TEA-approved catalog course providers.
Coursework and instruction online through a public school that is fully accredited by the Texas Education Agency is available through the course catalog and full-time schools. Watch this video to learn more.
Expanding course access in partnership with Texas public schools
The TXVSN course catalog provides Texas public schools students with expanded access to high school courses. Students may take online high school, Advanced Placement, and dual credit courses selected from the catalog along with courses at their campus in order to meet their graduation plan. Students have the option to complete TXVSN courses at school, off‐campus, or any location where Internet access is available.

Click here to view online courses that supplement those offered in your school.